Service,
Integrity,
Accountability
It is how we do business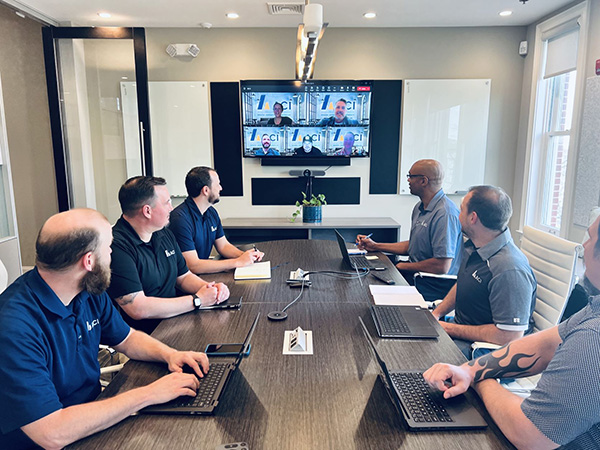 Vision
To be a company that cares …

The … after 'cares' is intentional. What do you, your team, and your customers care about? Our vision is to understand yours. At Augustine Consulting, Inc., we learn everything about the scope of your project and determine a course of action to best serve your needs. Once in alignment, there's no limit to what we can accomplish together.
Mission
Providing Solutions to Critical Mission Requirements Domestically and Abroad
ACI — A small business that tackles high-stakes problems for our government and subcontracting partners. Our team of highly trained experts solve your most challenging projects with practical, enduring solutions. Get in touch with us today to see how we can help.

Values
We work with integrity. We learn from our successes and failures. We hold ourselves accountable. We put the customer first in everything we do. And if we fall short of expectations, we make it right. Our contractor performance assessment reports showcase our consistently outstanding quality and devotion to excellence.
Our History
ACI began as a one-person company in 2007. Our founder's first contract was to help develop remote camera systems in Iraq. His work assisted U.S. forces based in Baghdad to defeat the deadly improvised explosive devices along Iraq's most dangerous road.

A decade and a half later, ACI has significantly expanded with more than 10 active contracts and a multitude of customers. Our team spans service in 29 states and overseas to solve our customers' diverse needs domestically and abroad. Check out some highlights of our history broken down into three unique eras.
After working as an independent consultant in Iraq on the Program Manager Soldier project, Chris Augustine founded ACI alongside Kristin Augustine. Together, they developed and proposed the initial Nett Warrior concept. ACI focused its efforts in the early years of the company on supporting forces preparing to deploy and Warfighters already on the ground.


ACI quickly expanded to provide engineering, integration, training, and field services to meet the needs of customers. We worked on the Land Warrior program with the 5th Stryker Brigade Combat Team. ACI established the Nett Warrior Software Integration Laboratory in Eatontown, New Jersey.


ACI was awarded a contract with the Naval Postgraduate School in Monterey, California, in which we conducted operations research and systems analysis.


We were awarded a subcontract for the U.S. Army Communications-Electronics Command Rapid Response 3rd Generation. Through this, we provided services to the defense, state, and commerce departments as well as NASA.


ACI was awarded a contract to provide a 24-man fielding team on a long-term deployment to more than 46 locations in Afghanistan. These crews fielded mobile electric power systems in austere locales.


Augustine Consulting, Inc. acquired the Kardon Group. This addition enabled us to expand our services offered to the Department of Energy and National Nuclear Security Administration in support of America's strategic deterrent posture.


We were awarded the SeaPort-e contract, enabling ACI to provide professional services across the Department of Defense.


ACI's accounting system received adequacy determination by the Defense Contract Audit Agency. We were awarded the Network on the Move Contract, providing mounted network system installation and sustainment to the U.S. Marine Corps.


ACI was awarded our first significant prime contract supporting the U.S. Army's Program Executive Office Soldier.


We began product improvement to the lightweight handheld mortar ballistic computer system, creating one of the first fully network-integrated fire-control applications.


During this era, ACI began to transition from a family-owned operation to an agile—yet disciplined—business model. This featured an experienced leadership team and ongoing development of our professional staff. With tweaks to our processes and systems, ACI overcame hurdles to better position our company for sustainable growth.
Recognizing a shift in national priorities, ACI realigned our team to capture new market opportunities. We adopted a structure optimized to the needs of a national defense organization transitioning from deployed operations to one preparing for future conflict.

ACI was awarded our first contract with the U.S. Special Operations Command in which we provided language and cultural training to Special Operations Forces across America.


ACI's quality management system achieved certification as an ISO 9001:2015 compliant system. ACI was also certified as a commercial solutions for classified trusted integrator. Both recognized the maturity and discipline of ACI's business processes.

On top of those accomplishments, we were awarded a responsive strategic sourcing for services IDIQ contract to provide best-value solutions to the U.S. federal government. To better align ourselves with our nationwide footprint, we became a Nevada corporation this year.


ACI was awarded a contract to provide logistics support, system integration, and material fielding for Program Manager Positioning, Navigation and Timing. We added engineering, development, and logistical support to multiple government contracts, making our company's offerings more robust than ever before.


The most recent era of ACI's history brought an array of challenges—including the Covid-19 pandemic and a defense budgetary realignment—but our leadership and workforce excelled in response to these hardships. ACI emerged stronger and has grown exponentially in the wake of those setbacks.

In reaction to the Covid-19 pandemic, ACI developed the crisis response situational awareness tactical application leader kit bring-your-own-device system. This brought unified communication and situational understanding to agencies across the nation.

We began support of the PEO Soldier, PM Soldier Survivability program office. ACI was put on contract to field/train Soldiers on their personal protective equipment and to conduct pre-fielding parachute inspections.

ACI was awarded a contract to provide network system testing, data collection, reduction, and analysis for combat capabilities development command ground activity. We moved our corporate headquarters and Systems Integration Laboratory to Hamilton, New Jersey.


ACI started contracted support to the U.S. Army Medical Material Development Activity and the Warfighter Health, Performance & Evacuation program management office. We developed a system that introduces medical situational awareness data into tactical networks.


For the second straight year, ACI was recognized by 'Inc. Magazine' as one of the fastest growing small businesses in the country. We ranked as the No. 63 fastest growing small business in the government services category this year.

ACI began work with the Defense Innovation Unit Soldier Robotics Laboratory. We conduct vulnerability assessments of systems and their controllers as well as integrate their sensor feeds into the Nett Warrior system.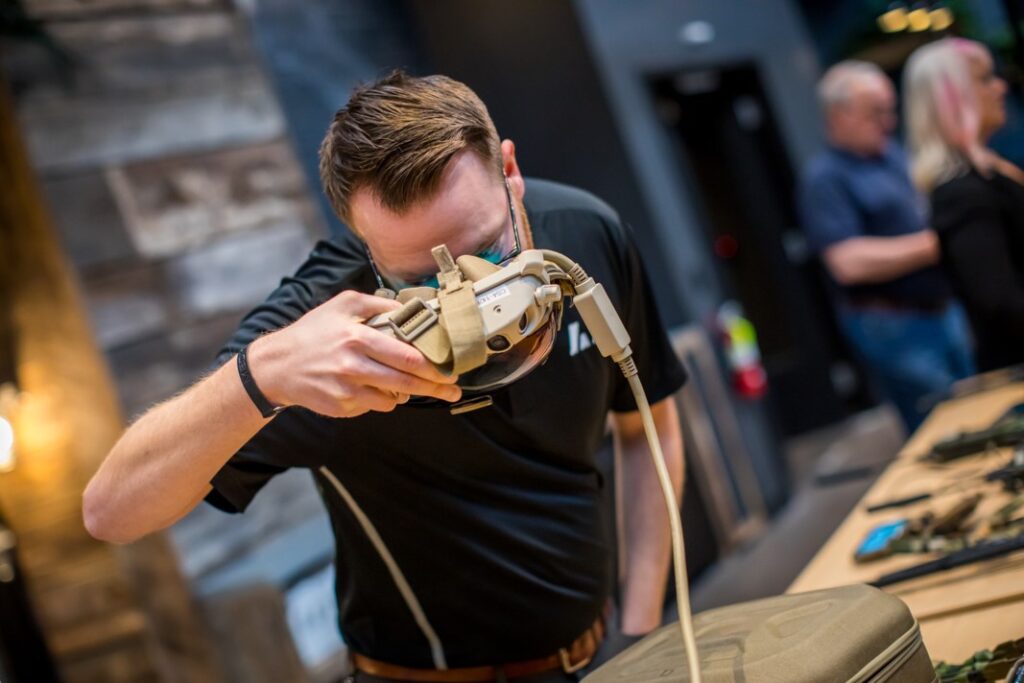 Our Business
One of the fastest growing small businesses in the nation, ACI works with U.S. government agencies as a prime contractor to provide solutions to critical mission requirements domestically and abroad. We also collaborate with other industry partners in need of specialized assistance as a trusted subcontractor.

Our customer-centric mission focused on enhancing the survivability of America's most valuable resource—U.S. Warfighters—propels our seasoned, mature staff to reach higher today and for the future.
Our People
ACI's people are the cornerstone of our company's success. Their daily service, integrity, and accountability propel our business to unchartered heights. Our mature workforce enjoy serving our country, our customers, and each other. They are the ACI differentiator and the lifeblood of our business.

We use an advanced recruitment, assessment, and selection (RAS) process to ensure we find the right people for our company. Our proven hiring model includes position definition, targeted recruiting, applicant screening, and behavioral science-based interviews. We are diligent in determining whether candidates can do the job, will do the job, and fit well within our culture.

Our thorough RAS methodology has resulted in approximately a 95 percent employee retention rate across the life of the company, further establishing ACI as a great company to work for and partner with.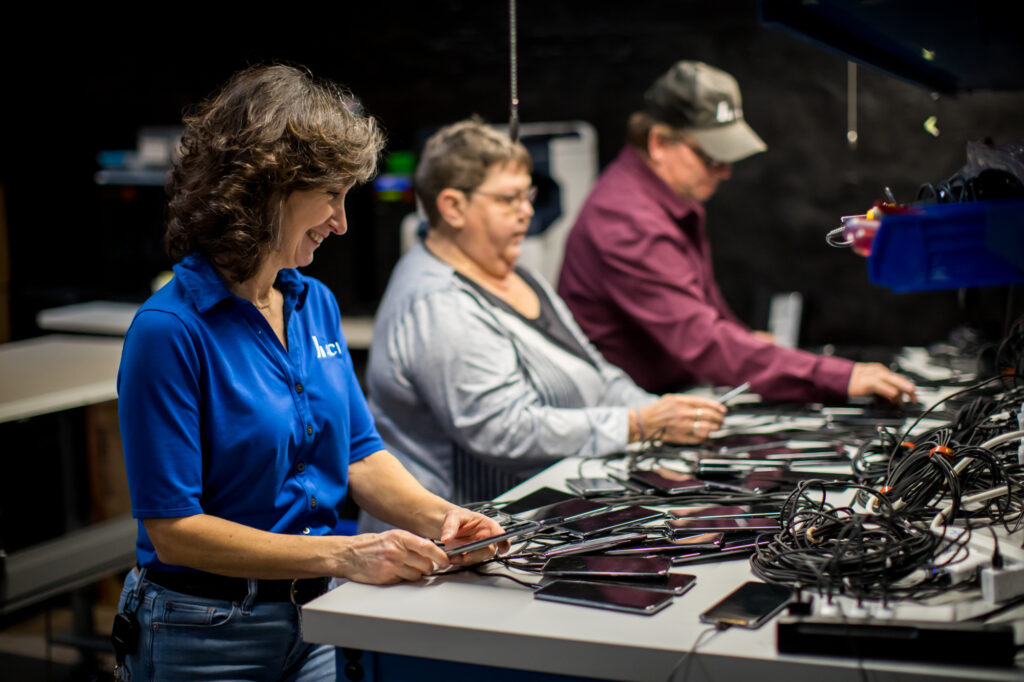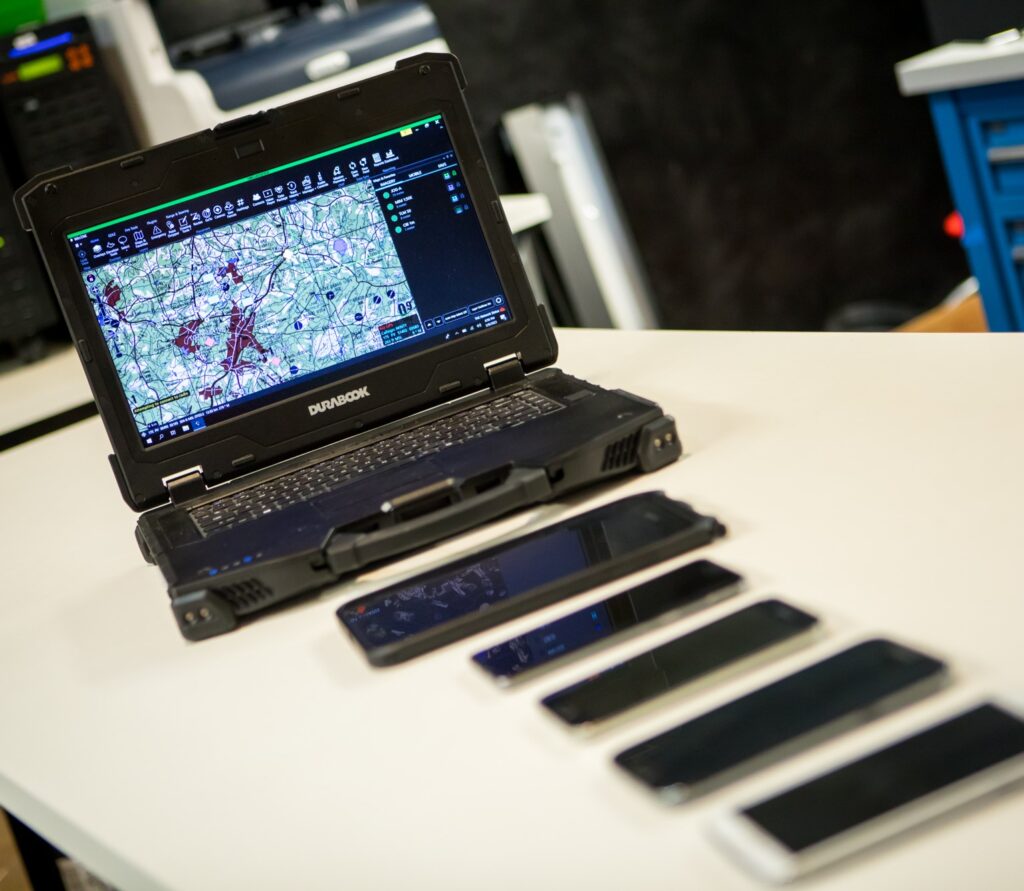 Quality Statement
Our company promotes a quality-in-all-we-do philosophy. Augustine Consulting, Inc. is an ISO 9001:2015 certified company. We possess an unwavering commitment to continuously improve our contracting and subcontracting services.

Professional excellence is the standard against which we measure our performance. Our workforce adheres to quality, on-time delivery and a service level that satisfies our customers and all applicable requirements. From the first step of the process to the final one, ACI will work with accountability and integrity to solve your high-stakes problems.
Rankings and Awards
ACI was named one of the 5,000 fastest growing small businesses in the country in both 2021, 2022, and 2023 by 'Inc. Magazine.'

We ranked as the No. 63 fastest growing small business in the government services category for 2022.