What we do
Research and
Development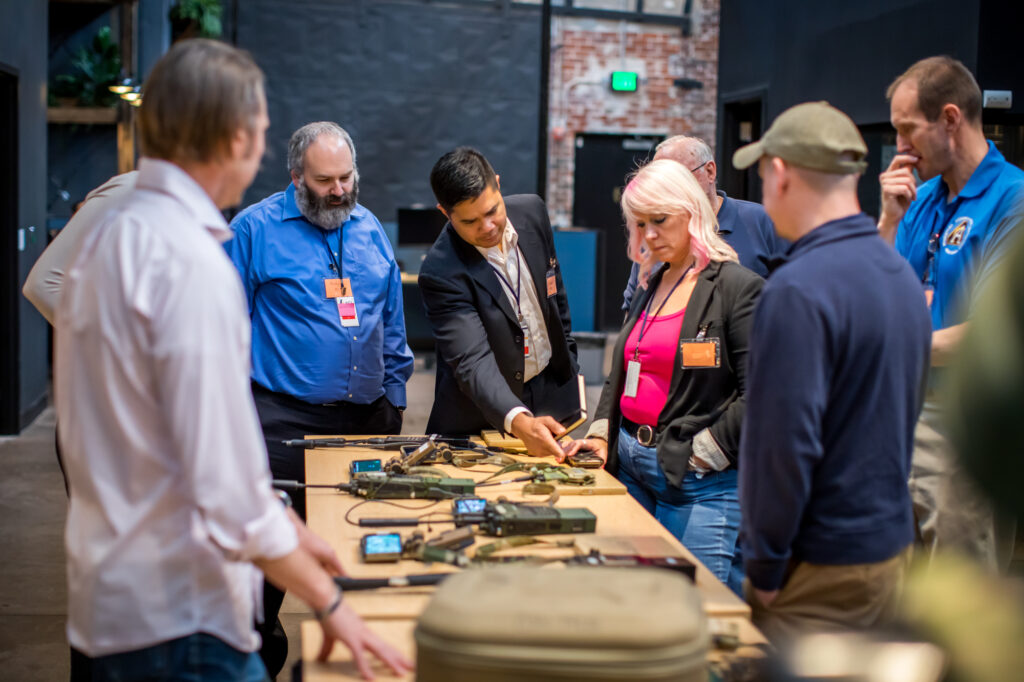 Overview
ACI's dedicated workforce of scientists, engineers, and analysts assist in solving our customer's most complex problems. We take a comprehensive approach to advancing knowledge through exploration. Our R&D team innovates and introduces new products and services or improves upon existing offerings. ACI works in conjunction with Department of Defense laboratories, universities, and science & technology directorates. Together, we integrate Technology Readiness Level 4 (and higher) systems into existing system of systems and programs of record as part of developmental testing.
Your Problems Solved
Technology growth is continuous throughout the business, government, and military sectors. The ever-shifting landscape means organizations must remain agile as they confront new technological challenges on a near-daily basis. We understand this dilemma, and we're here to help. ACI aids our customers with advanced concept development in low-risk to high-rigor, high-consequence development environments. We propel our clients to stay ahead of the competition by catering to new market wants and needs.
To meet requirements of specific programs, ACI uses Early System Demonstrations and Feasibility Assessments to advise our customers whether their systems requirements can be met with current technology and within the parameters of the project's budget, schedule, and performance constraints.
ACI Can Help
Our R&D team conducts applied or development research depending on your needs. We gain complete knowledge and understanding of a specific subject related to our customer's practical situation. Or, if more appropriate, we combine features of applied and basic research, conducting development research that is in turn implemented on a customer's project.
By working with us, ACI's customers gain insights about practical systems or see technological advancements across a broad range of engineering problems. Through application of disciplined discovery, research, as well as development processes led by industry experts, ACI's clients obtain new scientific and technical information–empowering them to surmount ever-present challenges effectively and efficiently with increased knowledge at hand.
01
Advanced Concept Development in high-rigor, high-consequence environment
03
Early System Demonstration and Feasibility Assessment (Risk Reduction)
04
Science and Technology concept integration