What we do
Field Support Services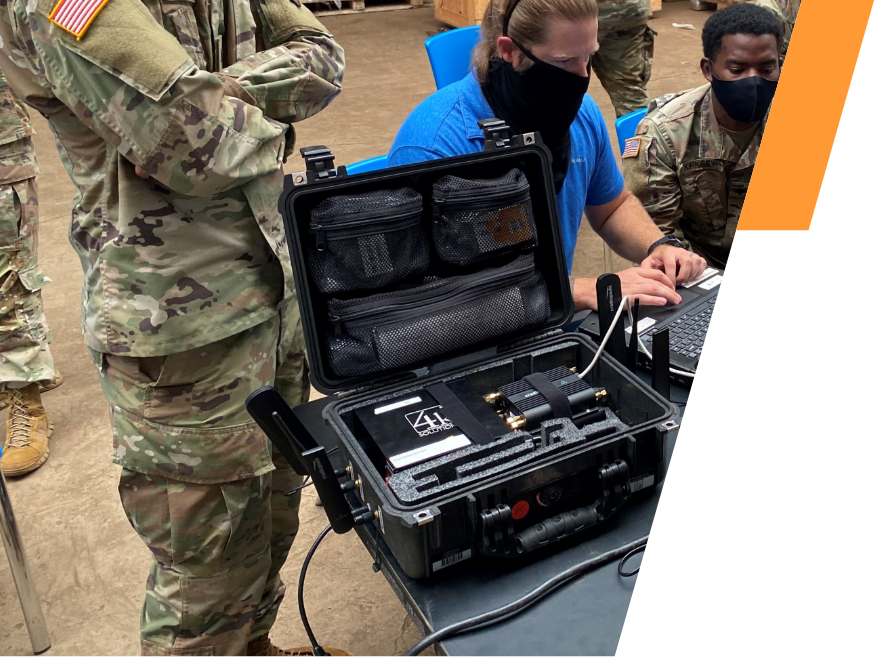 Overview
ACI's expert field support professionals provide technical help and solutions for end users at locations worldwide. On-site operations are managed by our skilled remote support team, promoting collaboration between our field engineers and clients. ACI field support teams work alongside end users to install, configure, and test new equipment. We quickly resolve any issues with the new product. Our specialists additionally train users, provide on-call services, and work with unit members to troubleshoot and repair equipment. We help the end user install, maintain, and diagnose equipment for repair. We also offer on-site maintenance and troubleshooting for installed systems.
Your Problems Solved
Technology implementation and maintenance might exceed the capabilities of the program office or users, but ACI can assist with this dilemma. We know the tech support required by complex systems sometimes necessitates ongoing, on-site care, particularly during the early years of fielding new equipment.
Widely distributed locations coupled with local circumstances require one-off solutions. ACI will work with your teams to diagnose and resolve these issues in the U.S. and abroad. Our field support staff will manage and maintain your assets and resources that are deployed at user, public, and third-party locales. If this includes managing assets in transport and providing services at user locations, we have the capabilities to perform those duties, too.
ACI Can Help
Our team works at customer sites to perform system updates and provision fielded systems with reach-back to experts across all systems. Continental U.S. field support teams provide operational and technical field support expertise to aid with testing and operational exercises. We maintain a workforce prepared and Authorized to Accompany the Force overseas. We administer operational and tech field support to organizations at their primary unit location or in deployed or contingency environments.
ACI conducts pre-deployment site surveys for both continental U.S. and outside the continental U.S. missions to gather and synthesize critical requirements before the primary mission transpires. Through our field support services, our customers receive feedback to help them understand the end user's mindset and expectations. This information assists the program manager in fine-tuning the product to achieve mission goals. Our post-fielding support services provide data to evaluate the final product. All along the way, ACI's 24/7/365 help desk provides highly qualified technicians who can help solve problems and respond to our clients' needs.
03
Unit System Integration
04
Pre-Deployment Site Surveys
06
24/7/365 help desk Support