What we do
Engineering and Technical Services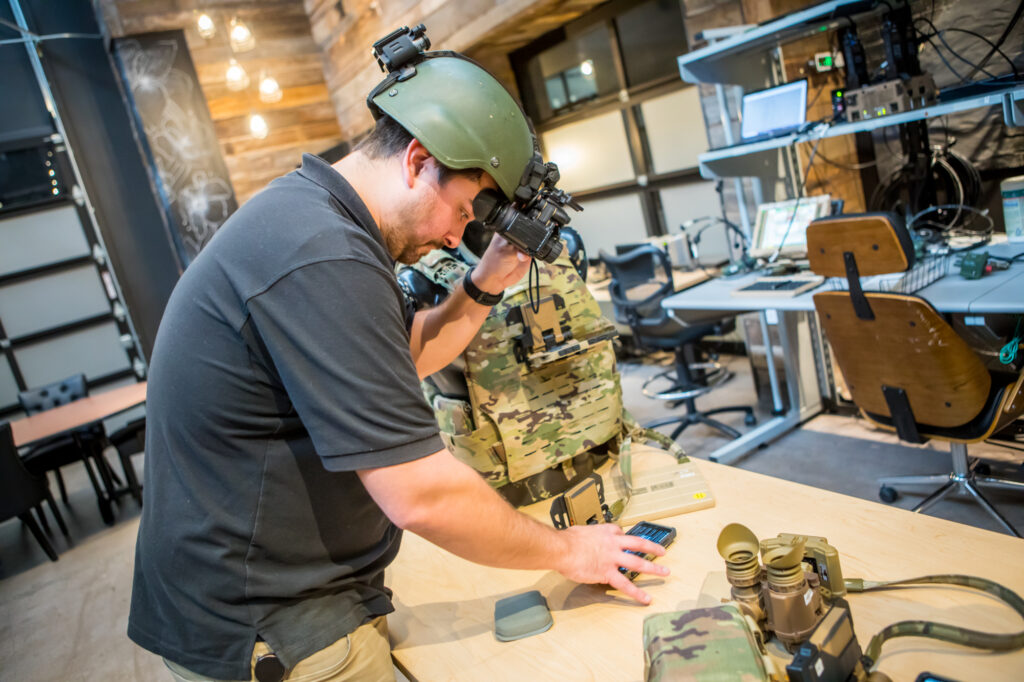 Overview
Our staff of engineers, technicians, and subject-matter experts provide support throughout the entire process life cycle. From operational need identification to capability delivery, ACI's team applies a deep understanding of the technical processes required to equip Warfighters with unequivocal technology overmatch.
Your Problems Solved
ACI's engineers and technicians understand every organization has a set of problems that trouble you and your team. While these issues may seem like minor annoyances, they can grow to breed inefficiencies, reduce value, disrupt operations, or evolve into even larger problems than originally anticipated. An unsolved real-world problem in need of a creative solution is ACI's bread and butter. We approach these challenges by designing products, systems, or environments that reduce obstacles and improve efficiency. We then implement these solutions to ensure our client's operations run smoothly.
ACI's engineers and technical staff ease complexities throughout the problem-solving process. When answers are found or our customers know which path to take for their needs to be met, our team moves swiftly to implement the proper next steps. We understand to develop a new product, create a new service, or complete an existing project, hundreds to potentially thousands of decisions are made.
ACI Can Help
As a trusted partner for prime contracts and subcontracts, ACI possesses the experience required to resolve your difficult technical and operational questions. Whether it's problem identification, the research process, development of models, or implementation of rigorous computational methods, ACI will be there each step of the way to resolve your critical mission requirements.
Our systems engineers work in tandem with units, program offices, and external agencies (as required) to design, configure, implement, and support tactical networks. We ensure the reliability of these networks from the leading edge of the battlefield through enterprise level using the PACE (Primary, Alternate, Contingency, Emergency) principle. ACI's systems administrators and network engineers design, implement, and support scalable, robust, FedRAMP High-certified cloud networks within AWS and Azure—enabling our customers to maintain connectivity and operational capability worldwide.
02
Tactical Network Architecture design, implementation, and service delivery
03
Cloud Architecture design, implementation, and service delivery
04
Software Design & Development
05
TAK ecosystem development
06
Cybersecurity Design, Development, and documentation

DoD Risk Management Framework


EMASS Instance Creation and Maintenance


Continuous and Traditional Authority to Operate Establishment and Maintenance
07
Electronic Computer aided design
08
Mechanical Computer aided design
09
Configuration Management
10
Technical Writing & Documentation
11
Human Systems/Factors Engineering

Physical, Attentional and Cognitive Load Analysis


Soldier and Squad Lethality, Mobility, Situational Awareness, and Survivability Analysis
13
Post Deployment Software Support